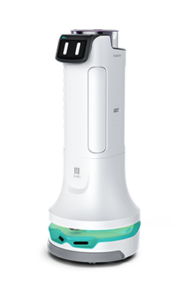 COVID-19 has changed our way of living. No-contact operations will be crucial for the foreseeable future. Pudu Robotics provides multiple solutions to battle the negative impact from the pandemic. With true no-contact functions and double disinfection modules, Puductor 2, the UV cleaning robot combined with air disinfection machine, minimizes the risk of cross infection and improves sanitary condition for indoor environments. 
What are the Puductor 2 Special Features?

With a long lasting battery, Puductor 2 can disinfect 12-15 average sized rooms at once. 
Puductor 2 is an adjustable atomization rate, making it ideal for quick sanitization or semi-open environments. 
UV Disinfection allows Puductor 2 to reach market leading disinfection levels across the industry. 

Built-in Laser SLAM software, to ensure thorough environmental perception and obstacles avoidance.
Auto-detection modules in the disinfection solution chamber, to ensure the robot ceases when levels are low. 
Puductor 2 has a automatic retracting and releasing mechanism for the UV lights to avoid any potential damage. 
With an independent suspension system,  Puductor 2 is able to adjust to ensure a smooth journey on most terrains. 
Technical Characteristics
Machine Weight                        : 60kg
Battery Capacity                        :  51.2Ah
Reservoir Capacity                    :  15L
Irradiation Intensity at one meter distance      :   188 μW/cm² , UV-C(254nm)
Effective Disinfection distance  :   3 meters
Disinfection Time                        :   Max 6H (Automatic Recharging)
Cruise Speed                                :   0.1-1.2m/s (Adjustable)
Disinfectant Solution                  :   Hydrogen Peroxide( H2O2),Hypochlorous                                                                     Acid( HClO),Chlorine Dioxide(ClO₂),etc.
Working Voltage                          :    24V
Motion Sensor                             :   Yes
UV-C Lamp Protector                 :   Yes
Solution Inlet& Outlet                 :   Yes
Max Climbing Angle                   :   5°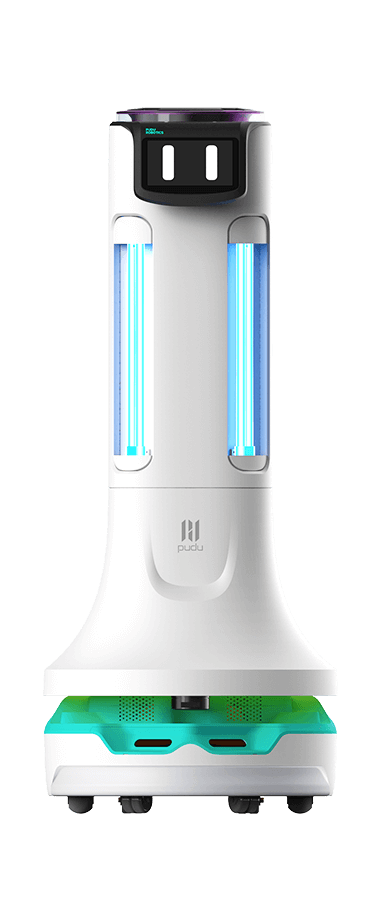 Wish to Get a Free Consultation?
Take this opportunity to know more on Pudu robots! Fill in your details, we will contact you back and schedule a meeting for our first consultation session