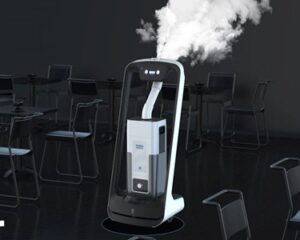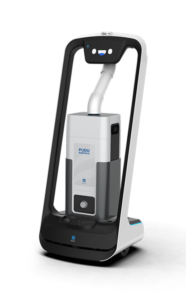 Puductor is a disinfection robot committed to the intelligent disinfection and epidemic prevention of indoor spaces with high population density and strong mobility. By using PUDU SLAM patented positioning and navigation solution, combined with high -performance atomization module, Puductor can achieve 6log-level of disinfection effect, which strongly improved the safety of environmental sanitation. It allows for fast and effective systematic disinfection of any space within a healthcare facility. Sterilization rate up to 99.99%.
Powerful and efficient mist sterilization of internal environments (including hospitals, schools, restaurants and more)
Intelligent disinfection planning software to determine the best route and duration for the robot's environment. 
Voice Patrol feature to provide anti-epidemic knowledge to any on-lookers of the robot during disinfection.
Puductor can completely eliminate harmful microorganisms from an area totalling 600m² in one go. 
It contains a super-large container to store 23.8L of disinfection fluid – eliminating the need for constant refilling. 
A high performance atomization module (2000mL/h) to allow quick indoor air disinfection. 
Utilises 2 Intel RealSense RGBD camera's for obstacle avoidance and an independent suspension system for rough terrain. 
Technical Characteristics
Machine Weight           :         61kg (Loaded) / 37kg (Unloaded)
Machine Size                :         516 x 500 x 1288 mm
Battery Life                    :        4 hours
Charging Time              :        4.5 hours
Machine Material         :       ABS / Aviation Grade Aluminium Alloy
Volume                           :        <36db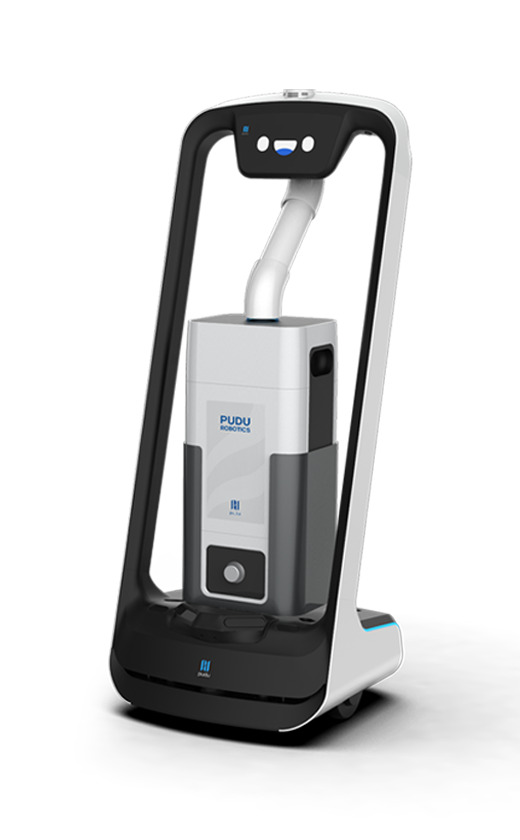 Wish to Get a Free Consultation?
Take this opportunity to know more on Pudu robots! Fill in your details, we will contact you back and schedule a meeting for our first consultation session