Delivery & Reception Robot with an Ad Display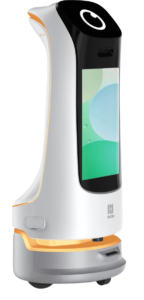 KettyBot is Pudu Technology's latest delivery & reception robot that features advertisement display, customer guiding, AI voice interaction and delivery. As a low cost and high efficiency solution.
What are KettyBot's Special Features?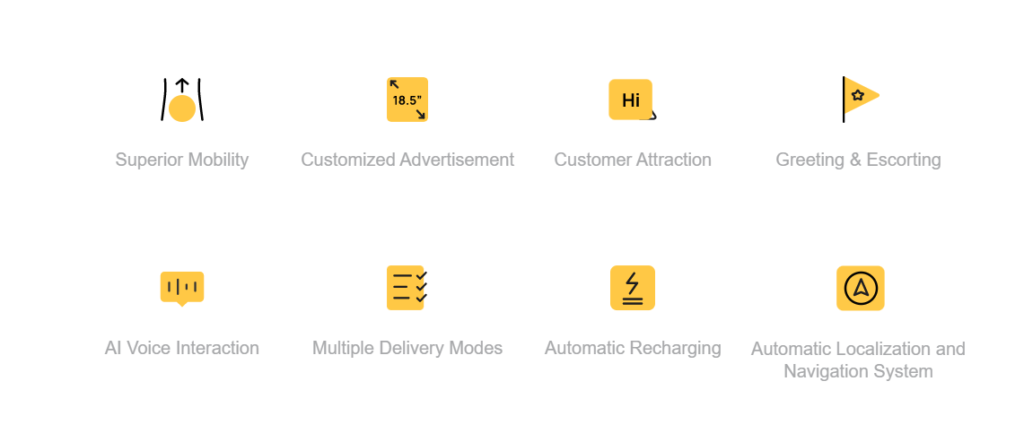 Compact Design for Improved Agility
Marketing Expert on Wheels
A New Way to Impress Your Customers
Instant Switch Between Removable Trays and Rear Cover
Dedicated Usher
Multi-table Delivery
New Voice Interaction

Cruise Mode

Automatic Navigation Planning

Multi-robot Cooperation for Higher Efficiency

Impressive Auto-charging Function for All-day-long Service

Various Color Schemes
Technical Characteristics
Machine Dimension      :      451x436x1103mm
Machine Weight             :      38kg
Carrying Capacity          :      30kg
Battery Life                     :      > 8h
Charging Time                :       4.5h
Cruise Speed                  :       Max 1.2m/s
Clearance                        :        55cm
Ads Display Dimensian :       18.5″

Wish to Get a Free Consultation?
Take this opportunity to know more on Pudu Robots! Fill in your details, we will contact you back and schedule a meeting for our first consultation session